Another flagging adventure is in the books as I spent 6 days flagging at the SCCA Runoffs at Indianapolis Motor Speedway. This was a different event from my first Runoffs I attended back in 2017 at this same facility. I'm assuming it should be chocked up mostly to the ongoing pandemic, but flagger staffing was way down for the event. It picked up for the races on the weekend, but practice and qualifying earlier in the week had some short staffing.
My first day of flagging had three of us at stations 2 & 3. We had a shared station captain, which meant one of the stations would be a single flagger. Blue flagging from Station 3 was near impossible because there is no visibility up track, so I offered to work 3 myself and handle both yellow flag and comms. Comms are pretty good at IMS as they are land line-based, not radio based. You just have the challenge of keeping the cord to your comms box out of the way of your feet, and not wander too far from where it plugs in. The other flagger who worked 2? Famed motorsports announcer Greg Creamer, who is a really good guy and loves to come out and flag. During lunch we were chatting, and he said if he could make a living flagging, he'd do it full time. Cool guy.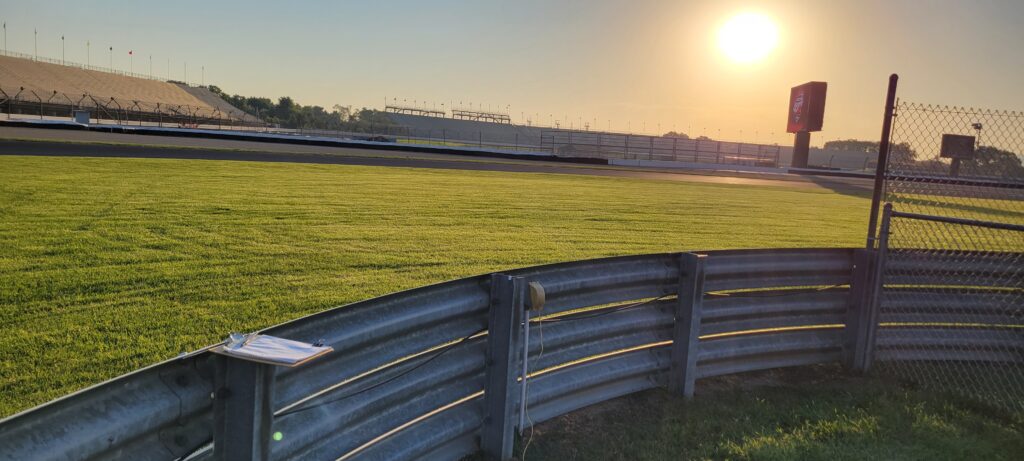 Next day I was assigned to Station 12, a return to the scene of getting bonked in the head by a golf ball-sized chunk of tire rubber back during the 2017 Runoffs. You are crazy close to the cars as they hug the wall coming into the braking zone for the right hander, literally able to tap some cars on the roof with your flag stick. Combined with being paired with a station captain that liked chatting rather than setting up station, and I felt like I was the station captain as I took charge and set up the station with flags and comms.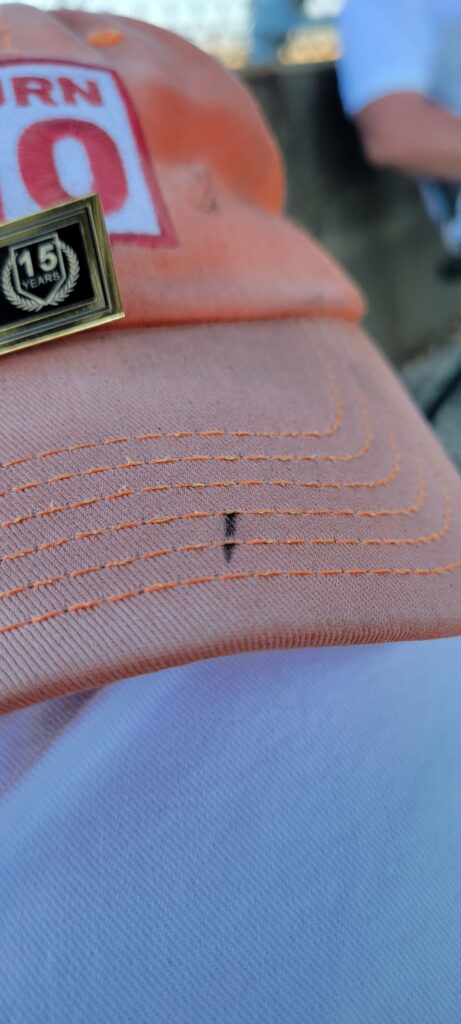 Wednesday evening, they offered a track walk for anyone participating. I decided to get my steps in and become more familiar with the track as I hadn't see it in its entirety, so I set my exercise app to record the effort.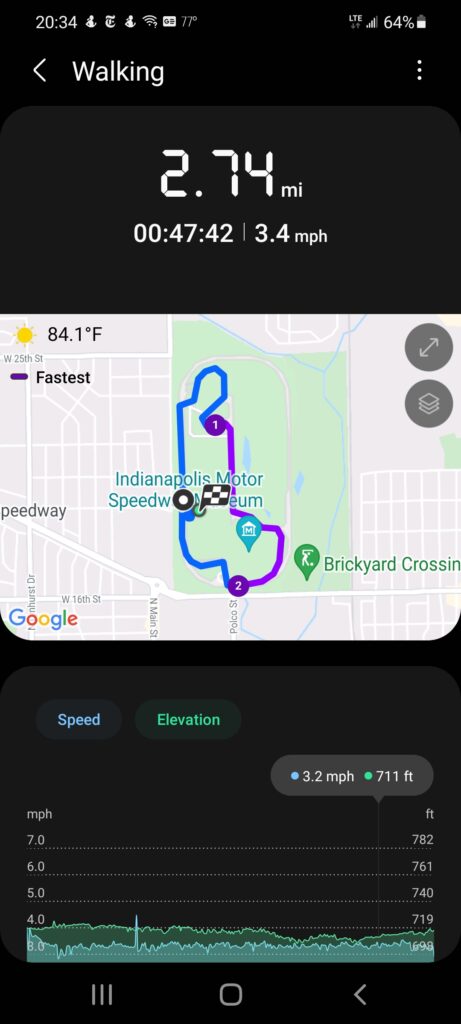 Next day, I was assigned to Station 7, basically at the midpoint on the Hullman Straight. This was another station that posed some challenges for flagging. I suggested to my captain that as blue flagging would be very challenging with the head-on view of vehicles, we'd make better use of our small opening by just yellow flagging out of it, and putting the Comms person on the platform to better watch the large amount of track we were responsible. The station captain was agreeable to that, and it seemed to work well.
For race days – Friday, Saturday, and Sunday – I was assigned to Station 1 (very busy!), Station 5A, and then Station 14. It was nice to be on 14 for Sunday as with weather expected we had some shelter to put our gear out of the way and protect it.
The event was very warm for late September/early October and while I was able to deal with it in my attire, standing for hours each day caused my legs to swell up for the race days. Gotta remember to bring along my support socks next time. Some racers complained about seeing flaggers sitting at times, but perhaps they should come out for a few days and stand all day. I think they'd get it.